The Greater Wichita YMCA has been serving the entire community for 135 years and we hope to do so for at least 135 more. We can't say "thank you" enough for your patience, support, and cooperation through our on-going efforts to resume traditional operations while prioritizing public health amidst ongoing COVID-19 concerns. That said - we have completed the phases of our re-opening plan. Our water parks are scheduled to open Saturday and, with that, we'll be moving into summer programs and activities. 
WHAT TO EXPECT AS WE PRIORITIZE PUBLIC HEALTH
We'll continue under modified procedures in our spaces and within our offerings to promote good health:
PHYSICAL ENVIRONMENT
APPROPRIATE DISTANCING
HEALTH PRACTICES

Touchless check-in at Welcome Desks
Hard-to-clean items have been removed
Some spaces/activities still to resume
Greater focus on on-going cleaning

Avoid using adjacent equipment
Note spaces that challenge distancing
Observe occupancy limits and closures
Avoid hand shakes and other contact

Stay home if sick
Consider wearing a face mask
Wash hands frequently
Wipe down surfaces before/after use
MODIFIED PROCEDURES DURING ON-GOING OPERATIONS
WHEN WILL YOU RESUME OFFERING GUEST PASSES?

Guest Passes will be available starting MON. 6/22. All regular terms and conditions for Guest Passes (pricing, availability, etc.) apply.
Guest Passes will NOT be available for "opening weekend" (Sat. 6/20 and Sun. 6/21) of our Outdoor Water Parks.

WILL MEMBERS BE IMPACTED BY EFFORTS TO ENSURE HEALTH AND SAFETY?

Yes. Some of the many changes members may notice include: 

Marked "entry" and "exit" lobby doors to simply flow and reduce touches
Removed check-in keypads (members can "scan in" with our app or provide their number to staff)
Restricted access to some areas of the building
Propped-open hallway/interior doors to limit touches
Disabled drinking fountains (water bottle-filling stations will remain operational)

WILL MEMBERS BE EXPECTED TO DO ANYTHING DIFFERENTLY?

Yes. We will require members to do the following:

Provide their own towels, water bottles, and yoga mats until further notice
Avoid clustering – even momentarily – with other members and/or staff
Spray/clean all equipment before and after usage

HOW WILL YOU ESTABLISH AND MAINTAIN SOCIAL DISTANCING?

We have closed social spaces including coffee stations until further notice
We have marked the floors at the membership desk and other potential clustering spots
We will not offer programs and activities that don't allow for appropriate spacing
Exercise equipment has been removed/re-spaced on the fitness floor to comply with distancing guidelines
Members will not be allowed to cluster – even momentarily – while in the facility
Staff will maintain distance, including limited personal training and not offering "spotting"
We will limit access to areas that don't allow social distancing during peak usage

WILL THERE BE WELLNESS SCREENINGS BEFORE ENTERING THE BUILDING?

We encourage anyone not feeling well to stay home to protect public health
Employee temperatures will be taken upon arrival. Those with fevers or, otherwise, unwell will not work.

ARE FACE MASKS / COVERINGS and/or GLOVES MANDATORY?

Employees will have daily wellness screens are required to wear masks and gloves until further notice.
Members are encouraged to wear their own face masks and gloves and to wash their hands frequently. 
MAINTAINING A HEALTHY ENVIRONMENT
Let's work together to protect public health. Please consider these simple actions:
Stay home when you are sick.
Wash your hands frequently, using soap and water.
Wipe down all surfaces and equipment before and after use. 
Maintain appropriate distance from others whenever possible.
Avoid close contact with people who are sick.
Avoid touching your eyes, nose, and mouth.
Consider wearing face masks to reduce exposure risks.
Cover your cough or sneeze and dispose of tissues after use.
We cannot completely eliminate the potential spread of illness. Please consider your risk when entering.
MAKING HEALTHY CONNECTIONS
The Greater Wichita YMCA brings our community together to share time including: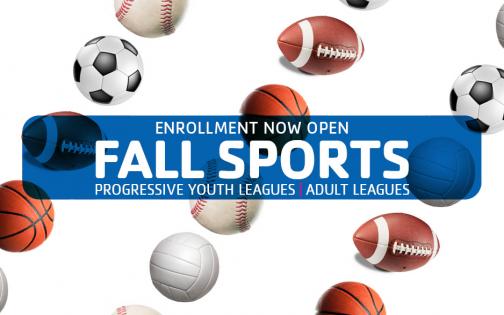 2020 FALL SPORTS ENROLLMENT DEADLINE
Aug. 21, 2020—Aug. 22, 2020
6 AM—8 AM
402 N. Market Street, 2nd Floor
Wichita, KS 67202
Read More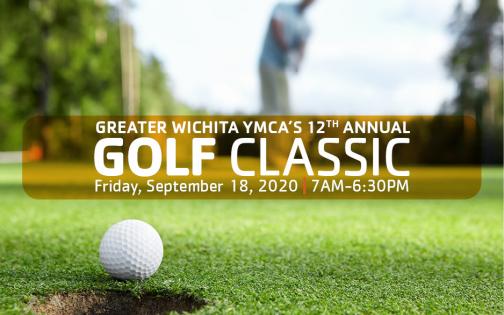 12TH ANNUAL GOLF CLASSIC
Sep. 18, 2020
7 AM—6:30 PM
1000 N. 127th Street East
Wichita, KS 67230
Read More