YMCA staff are committed to serving you and your family. That's why we strive to both model and exemplify the Y's core values of caring, honesty, respect and responsibility.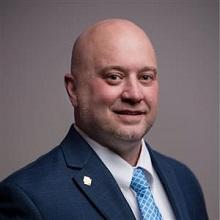 David Foster is in 23rd year as a full-time employee of the YMCA.  He began his YMCA career as the Sports Director at the YMCA in Edmond, OK in 1997 and he has served at YMCAs in Oklahoma, Colorado, Texas, and Kansas.  He is currently the Branch Director at the Richard A. DeVore South YMCA in Wichita, KS. 
Foster is very involved in his local community having served in local Rotary Clubs, Chamber of Commerce Boards, and various other leadership capacities.  He is a YPN (YMCA Professionals Network) Member and former Chapter 71 YPN Board Member.  In addition, he has spoken at national YMCA conferences on a variety of topics including board/volunteer development and community partnerships.  He is also a YMCA certified trainer in Volunteerism and Leading and Coaching Others.
He is a graduate of the University of Central Oklahoma and has completed coursework toward a Master's Degree in Sports Administration at Oklahoma State University.  He is married Ali and they have a daughter, Audrey.  In his spare time he enjoys exercising, golfing, exploring the outdoors, watching sports of all kinds, and spending time with his family.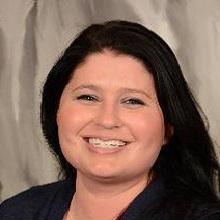 Kasey Williams: Senior Program Director
Aquatics, Dance, Gymnastics and Late Night
Kasey has been with the Greater Wichita YMCA for twelve years and is very excited to be working with the South staff and community. Kasey has a Bachelor's degree in Psychology/Human Services and a Masters in Organizational Development from Friends University.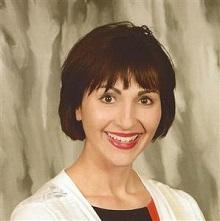 Jessie Sawhill: Senior Program Director
Membership, Group Exercise, Kid Zone and Housekeeping
Jessie started her career at the Greater Wichita YMCA in 2011 working at the Andover Y in member services. She also worked as a Fitness Service Associate for the South Y in 2012. She assisted in opening the new Downtown Y as the Membership Director in December 2012. Following a different career path in marketing, she left the Y for two years. In 2016, she was excited to return back to the South Y as a Senior Program Director. Jessie has a Bachelor's Degree in Communications from Friends University, and she studied at Wichita State University in the Master of Arts in Communication. She married and has a pug named Sweet Pea.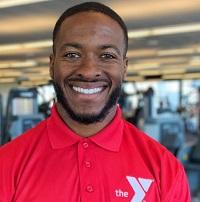 Vincent Martin: Fitness Director
Vincent joined the South YMCA's leadership team in March of 2020. Before that, he was the Power Sports Coordinator at the Farha Sports Center. He is from Dallas, Texas and played football while majoring in Psychology at Tabor College. He's been both a football coach and athletic director. Vincent also started an athletic training business in 2017, called Elite Athletic Training. He's been married for 9 years and has 4 children. He is passionate about helping people reach their fullest potential!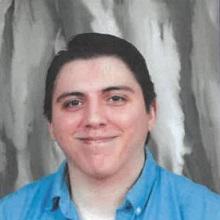 Thomas Liss: Membership Coordinator
Thomas began his career with the South YMCA in November of 2015 as our Assistant Member Director. He has his Associate's Degree in Exercise Science from Heritage College. Thomas is passionate about bettering his community.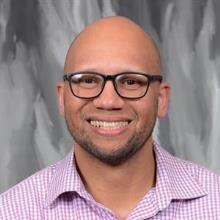 Cameron Jackson: Late Night Director
Cameron graduated from Kansas Wesleyan University with a Bachelor's in Sports Management and Master's in Business Administration. Previous to the YMCA, Cameron was the Director of Spiritual Development at Kansas Wesleyan University. Cameron is very passionate about his faith, family and making a positive impact on the next generation. He is excited to be a part of the mission of the YMCA and the Greater Wichita team.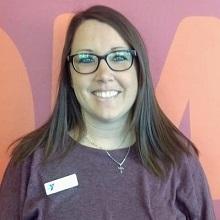 Kelli holds a Bachelor's Degree in Athletic Training from Bethany College.  Kelli's previous experience includes managing the KidZone at Saint Francis Community Services and serving as the Recreational Services Coordinator at K-State Salina.  Kelli is passionate about impacting the lives of youth and families in our community through engagement and being active.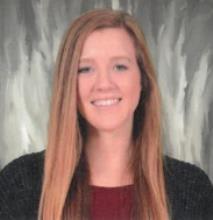 Caitlin Craig: Dance/Gymnastics Director
Caitlin began her career with the Y in May of 2016 as a dance and gymnastics instructor. She graduated from Wichita State University with a degree in dance. Caitlin is passionate about reaching the youth in our community, and helping to instill lifelong skills and values in them.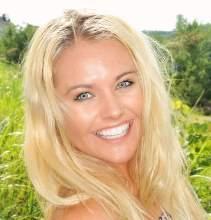 Jessi Coleman: Aquatics Coordinator
Jessi began her career April 2009 right here at the Richard A. DeVore South YMCA as a lifeguard. She has filled many important roles throughout the years and she is very excited to be our Aquatics Coordinator. Jessi is pursuing her degree at Wichita State University. She is very passionate about water safety and the impact of swim lessons. 
Lindsey McCartney: Group Exercise Coordinator
Lindsey graduated from Wichita State University with her degree in Engineering. She worked as an engineer for a few years before deciding serving people better suited her. Lindsey is very passionate about inspiring others on their fitness journey.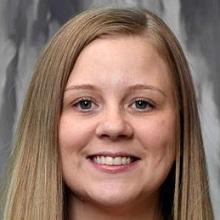 Kim Durette : Youth and Family Coordinator
Kim has been an employee of the South YMCA for many years. She continues to grow and succeed within the company. She is now very happy to be our Youth and Family Coordinator. Kim has a passion for our youth. 
Personal Trainers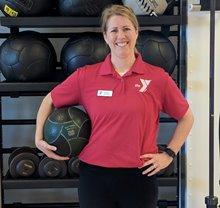 Melissa Morrow: Personal Trainer
Certifications: NASM CPT and CES (National Academy of Sports Medicine Certified Personal Trainer and Corrective Exercise Specialist), FAI Functional Aging Specialist/Group Exercise Functional Aging Specialist, Livestrong Certified Trainer
Specialties: Functional Training, Corrective Exercise, Pre- and Post-Natal Fitness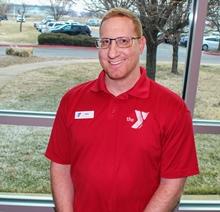 Certifications: ACE Foundations of Strength and Conditioning Certified Personal Trainer
Specialties: Weight Loss, Self-Defense, Strength Training, and General Fitness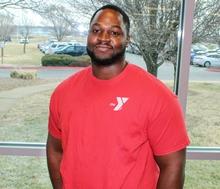 Jamare Finnie: Personal Trainer
Certifications: ACE Foundations of Strength and Conditioning Certified Personal Trainer
Specialties: Strength Training, Weight Loss, Powerlifting, Bootcamps, and General Fitness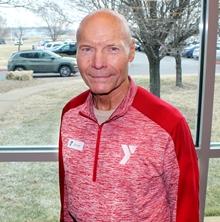 Grover Williams: Personal Trainer
Certifications: ACE Foundations of Strength and Conditioning Certified Personal Trainer
Specialties: General Fitness, Health and Wellness, and Active Older Adults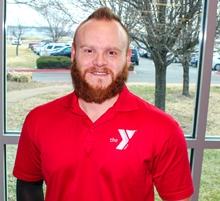 Aaron Ellison-Ross: Personal Trainer
Certifications: ACE Foundations of Strength and Conditioning Certified Personal Trainer

Specialties: General Fitness, Weight Loss, Powerlifting, Sports Training Agility and Balance, and Strength and Conditioning